I am linking up with Katie for the September Blog Challenge. It is not too late to join if you want to!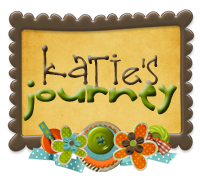 I am currently working at a place called Capital Area Agency on Aging. I started out as receptionist, but now am the Provider Relations Specialist. We help clients apply for long-term personal care services in their home. The services are funded by the government. I basically work with the provider agency that the clients choose to actually provide the in-home care. Whether it's a client wanting to change providers or a provider wanting to discharge a client, I take care of that. I also help clients who need more hours of care, due to a decline in health. And the main thing I do is issue "prior authorizations", which is the huge headache of my job, haha. It's only a headache because it is sent electronically & there are always errors with that!
I love my job. I started out kind of miserable (as receptionist), but eventually got promoted. My current job is stressful in a different way. A way I can control. I really help people & they (usually) love me & thank me over & over again.
In fact, some people ask for me even if what they need is something handled by another department. I have asked them why they asked for me & they say "because we know you will get the job done." THAT feels good. My boss has even told me that when she gives me an assignment, she doesn't have to worry about if it will get done or not. It just will.
I do not say all that to brag. But just to let you know how I was really starting to love it there. In March,
we moved offices
& after that i was VERY happy there. My "Office BFF" Tonya & I share an office & it's big & windows cover an entire wall & i love that. I feel smart & well-respected there, something I don't feel everywhere, so I am very very sad that this job is coming to an end. :(
Yeah. A little over a week ago, we were told that the agency that funds our program is pulling the contract. We handle Region 2 clients (Region 2 is 7 of our parishes.). Well, Region 2 is going to be transferred back to the agency that handles all the other regions. So... 15 of us have to find a new job by October 14th.
This is us last year at the annual meeting we hold for the elderly in Louisiana. This group will be half this size this year! And I won't be there. It's the event I really look forward to each year.
These are the two girls I will miss MOST. Tonya (in the middle) is the one I share an office with. She is so sweet & fun & we get along so well. She is 9 months pregnant in the pic below! She now has the sweetest little 5 month old. At least she lives close by! We will stay in touch! Wendy (left) is another favorite coworker! She is hilarious & always brightening my day. She is getting married this month & I am so happy for her! We will stay in touch, too, by Facebook if nothing else! Ha! :)
And I will miss the rest of our team too! I will never have a boss like Tracy again. Or maybe i will, in time. But Tracy really let me work without hovering over me & checking every little thing. She is always sweet to me & understanding when I am super stressed out! I will definitely miss her, too!
me & my boss, Tracy, December 2008
So, I didn't mean to make this a sappy post! There were times i hated my job & was super stressed, but it just got better & better as the program got more developed & as new (good!) people were added to our team. I know that God must have something better in mind for me! Please pray for me as I look for another job! I need to start it October 16th, so there is no gap in pay for me! Well, a few days off would be okay... but after that I must have a job lined up! :) Please pray that if I'm offered more than one, I will pick the right one! And please pray that my 14 coworkers will also find great places to work!! :)