Day 6 of the September Blog Challenge. :)
FAVORITE MOVIES.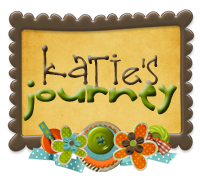 I have lots of favorite movies. So...here we go...
Current favorite movie: THE HELP
Saw it Sunday & it was great. So very well done & perfectly cast. The book was even better. So if you saw the movie & liked it, you gotta read the book! And, vice versa!
Favorite Romance: THE NOTEBOOK
Favorite Romantic Comedy: THE PROPOSAL
Favorite Comedy: BRIDESMAIDS
Favorite Tear-jerker: THE MAN IN THE MOON
Favorite Drama: PARADISE
Favorite Inspirational Movie: THE BLIND SIDE
Favorite Suspense: HIGH CRIMES
Favorite Kick-Booty Movie: ENOUGH
Movie I could watch over & over again: SLEEPLESS IN SEATTLE
Well, i honestly could name 5 or 6 more movies that i LOVE, but it seems i've gotten a bit carried away already! HA! Hope you enjoyed this list. :)
Have you seen these movies?
What are your favorite movies?