Doing the September Blog Challenge with Katie!

{Day 8: A picture of your friends}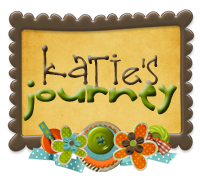 There is no way I could post a pic of all of my friends... I have been very blessed in friendship!! But I will share a few pics! :)
This is my VERY best friend, Sarah.
She has been my BFF since 5th grade. We do not hang out near as often as we'd like, but I am so thankful for the time we are able to get together. When that happens, we talk for HOURS. She is a fantastic friend. I have lots of funny stories with her, and she has always been a good godly friend to have. LOVE HER!
This is Rebecca. Isn't she beautiful?
I LOVE HER. She is from Canada, I am from Louisiana. We met on a missions trip to Panama (in Texas for training) in 1997. We became friends right away! We have been pen pals (as in, actual snail mail) ever since! She has lived in Tennessee for the last 10 years or so, but now they are in New York. We have been asked if we are sisters... i take that as a compliment!
Amanda & Becca.
These are two women who have totally strengthened me in my walk with God. They would pray for me (in person!), encourage me, tell me the truth in love, & wrap their arms around me when i was sad. I truly am thankful for our friendship. I cannot imagine life without them in it! Love these beautiful women of God!
Tim & Marion.
We all three met each other in our first BRLT show, Beauty & the Beast in 2006. They started dating the year I got married (2006) & I love that they are still together today! Also...look out, Broadway! These two are AMAZING on stage! Love these two (also love this pic, because i look thin, thanks to her coat! HAH!)
Rachel & Natalie, they are a pair
!
Two of my favorite theatre friends. We have been friends for 5 years now. They are sweet & silly & I love them.
Charlynn & Danielle, omg. LOVE.
I have come to realize that this one is a special friendship indeed. We are each quite a few years apart in age (I am the middle child.), but i love that! It kind of feels like we're sisters! I am going to spend the day with them Saturday & I cannot wait!
I heart BRITT K!
(I am Mel P, by the way. Mel P V now, but that's beside the point!) I have to tell you what led up to our meeting, because it is such fun! See, my first show at BRLT was the show a year after her first show at BRLT. I was meeting a lot of her friends & inevitably, someone would be talking about something fun/crazy/awesome that happened with her & then they'd be like, "Wait. You do know Brittany, right?" (I always say her last name when i tell this story, because it is better that way. Not as fun with just the first name, as if she's just a brittany! Although I do like the name Brittany. But can i put her last name on my blog? I put MY last name, because
i'm careless weird
it's just how I am, but hers? I don't know. ANYWAY, whenever I said that i did not know Brittany K, they would totally freak out & say "OH MY GOSH, you HAVE to meet Brittany K!!! You would love her, Mel!" I heard this probably 100 times. I finally met her in the meet-&-greet line at a play she was in & she said, "OMG! YOU'RE Mel P?!?! Everyone has been telling me I have to meet you!" HA. INSTANT FRIENDS. She now lives in NYC to pursue her career in theatre, and she blogs
here
if you want to go visit her! I miss her but we write & she visits (one day i will go visit NYC, though! Too many friends there not to!)
(i just realized there is a tiny tv above my head. i totally would edit that out now!)
This post is getting too long. But i have some GOOD friends, ya'll & I am thankful! I have blog friends too - TRUE FRIENDS & I hope to be able to get a pic with YOU one of these days!