1.) What is the name of your blog? How long have you been blogging?
The name of my blog is Little Mrs Married, and I've been blogging for almost 4 years.
2.) Why do you blog?
I have always had a journal. On my 12th birthday, a friend gave me my first journal & the rest is history... I have filled-up journals from the age of 12 all the way through my early twenties. Then the computer age came about, and it was easier just to type! Which is sad because the journals are kinda cool. ;) So I had a LiveJournal (or something like that) account and then i wrote on MySpace! Those things died out. I started this blog shortly after getting married, as a way to chronicle my life as a newlywed. Four years later, I'm still here. And i love it. ESPECIALLY because of the friends I have made. Some of my blog friends are my BEST friends, and i know there are many other bloggers out there who can relate!
3.) What is the first blog you ever followed?
Laura at
A Hearty Overflow
. I actually met her in my MySpace blogging days. ;) LOVE HER! I even spent a week with her in Pennsylvania a little over a year ago.
4.) What is your favorite post you wrote in 2012?
Had to scroll through the archives a bit, but I'm going to go with
SEEK FIRST
.
5.) What are your blogging goals for 2013?
I don't have any blogging goals, y'all. I honestly don't even get that, really. I want to keep blogging, but i have had no trouble with that over the last four years. I don't believe in blog sponsorships ... It seems to be a new phenominon, but back in the day we just put people's blog button on our blog or gave them a mention JUST BECAUSE WE LIKED THEM! FOR FREE! So that's how i do it. If i read your blog, and you have a button, it's in my "Blog Love" page. :)
Blogging goals? I suppose i should say to blog twice a week or something. Not to sound snotty, but i blog when i want to, how i want to, and if i want to. If that means 3 posts in one day & none for a week... i am okay with that.
I have made AMAZING friendships over the last four years without sponsoring or setting blogging goals. It's worked for me. And honestly - it will work for anyone. Unless you want 1000 followers, which is a totally different story. But i do not care if i get 1000 followers. :)
Sorry for the tangent! Please note: I still love you if you disagree with me on all of this! No big deal! :)
6. Name your top three favorite blogs.

Oooh... hmm... okay...
She is an amazing woman. So beautiful inside & out! She writes awesome posts to get you thinking...they will challenge you or encourage you. She pretty much ROCKS.
#2 - Amy at
Taking Steps Home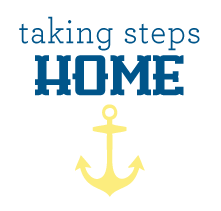 Love this girl, truly. So glad i found her blog. She is HILARIOUS & honest, too. ADORE HER.
#3 - Amy from
Sweet Home Santa Barbara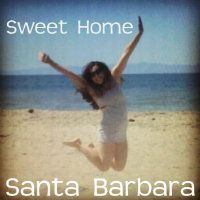 This took me a minute, because i have several new-ish blog friends that i just love! But this third fave has to go to Amy. I am new to her blog, but i truly love reading along with her as she grows in her relationship with Jesus! She is passionate about Him, and it is so refreshing to read as she walks with him. Glad I found you, Amy! :)
Your turn! Link up
here
!