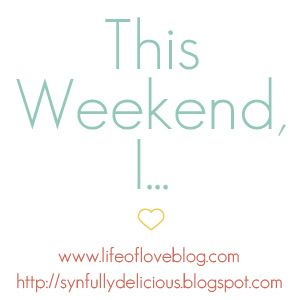 This weekend, I
saw the movie MUD with my parents. (There are pluses to being without a job! Like...getting to join the parents for lunch & a movie in the middle of the day!) Did I like the movie? Um...yes. I think so!
This weekend, I
was treated to lunch at VooDoo BBQ,. First time eating there. And yes...they actually had veggies... I could eat there without cheating on my diet! Whew!
This weekend, I
watched my beautiful friend Natalie get married!
This weekend, I
spilled my water & my wine at the wedding reception. At the same time. No, I was not drunk (I spilled the wine after having maybe two sips!). Yes, i was talking with my hands. :)
This weekend, I
caught up with some dear friends at Natalie & Bradford's wedding!
This weekend, I
stage managed another performance of Move Over, Mrs. Markham at
TBR
.
Zac & Jeff (actors) and Keith (director) - don't they look guilty of something?!?
2 of my favorite people...Beth & Kelly
My friend Ronald, whose hair is like that for the show. ;)
This weekend, I went to church. It was wonderful. And the day was just beautiful!
This weekend, I went for a walk with my love! Just because i wanted to exercise. I am thinking if you actually WANT to exercise... you better hurry up and do it before you change your mind! :)